1
How to use our extension
Bookmark Manager
Welcome to Bookmark Manager
---
Thank you for installing and using our extension
---
Features:
Check your bookmarks and ensure there are no broken links as well.
Tutorial:
Install the Extension
After installing the extension, click on the icon on the toolbar.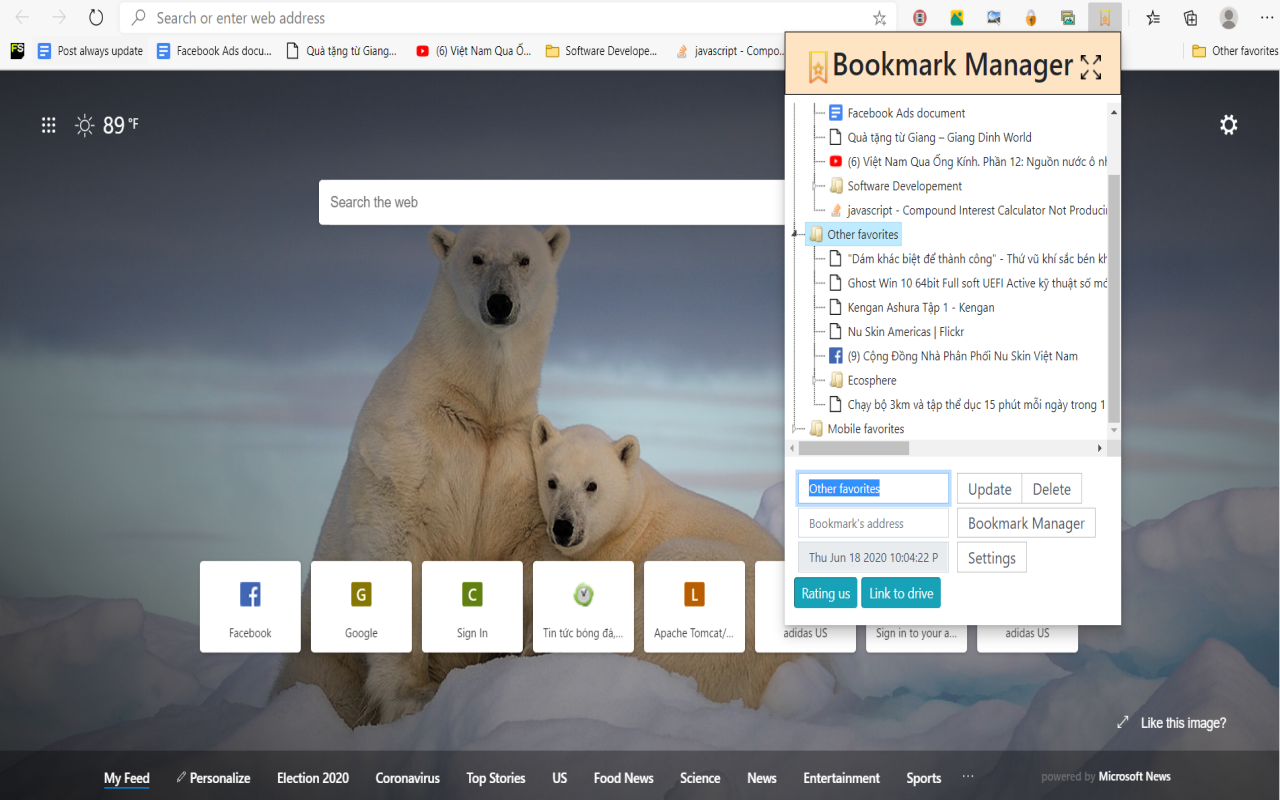 ---
Bookmarks Manager provides a panel view to browse and modify your bookmarks in a quick and simple manner.

Edit your bookmarks on the fly. It is possible to rearrange your bookmark positions or create a new directory and place in new bookmarks.